This healthier gluten free potato salad is perfect for picnics and barbecues. Replacing potato with cauliflower is a Low Carb Diet trick I learned over a decade ago.
No Potato Salad Recipe
Who's made potato salad using cauliflower instead of potatoes? Swapping in cauliflower, a fiber rich food, results in the healthiest potato salad ever!
I love low carb because it burns fat, stabilizes blood sugar, and incorporates so many nutrient rich foods.
What is Low Carb Food
Along those lines, the health benefits of a low carb diet are plentiful.
What is low carb food? I focus on consuming protein, along with nutrient dense, low glycemic vegetables, and fat while eliminating high carb processed foods.
In my No Potato Salad recipe, I trade high carb potatoes for fiber-rich, nutrient dense cauliflower. These win-win swaps and nutritionally dense unlocks are the key to my cooking!
Cauliflower Recipes Easy Healthy
When it comes to low carb, my No Potato Salad checks all the boxes –easy, healthy, and delicious.
Ready to eat in just twenty minutes, and a busy mom's dream, my favorite cruciferous vegetable, cauliflower, is the star of the show here.
Cauliflower Carbs
Cauliflower is a fantastic superfood for good reason!
Naturally high in fiber and vitamins B and C, it also contains phytonutrients and glucosinolates that help protect against cancer.
This versatile vegetable is also an optimal swap for high carb rice. Here are some of my cauliflower rice recipes:
Ideas for Low Carb Dinner
I've taken the guesswork out of meal planning with my low carb recipes. They're far healthier and more nourishing than their Standard American Diet (SAD) counterparts, but just as tasty.
Whether you need a recipe for vegetable salad, easy dinner recipes with chicken, or easy recipes for dessert, I've got you covered below with plenty of simple solutions for eating healthy!
No Potato Salad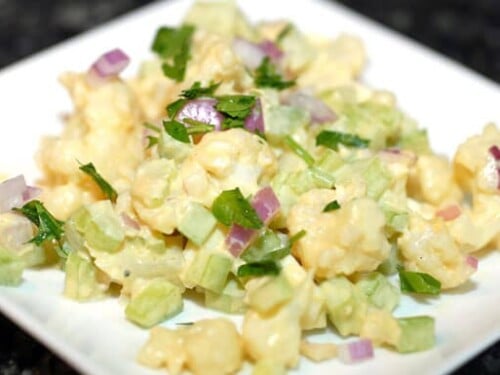 Print
Email
Pin Recipe
Instructions
Chop cauliflower into small florets (½ inch)

Steam cauliflower on the stove until fork-tender, not more or a stronger "cauliflower" smell develops

Allow cauliflower to cool then place in a

large bowl

Add celery, onion, parsley and egg

Stir in mayonnaise, mustard and salt

Serve
Prep Time 10 mins
Cook Time 10 mins
Total Time 20 mins
Prevent your screen from going dark
Diagnosed with Celiac Disease
Wondering how it all started? Living the life of a gluten free pioneer hasn't always been easy. I was diagnosed with celiac disease in 1998 and at that point, gluten free recipes were incredibly hard to find.
I knew I'd need to create my own.
Gluten Free Recipes
Another issue? So many gluten free recipes use unhealthy ingredients.
For example, the majority of gluten free breads and baked goods are made with high carb ingredients such as rice flour, potato starch, and corn meal.
Since I'm conscious of the advantages of gluten free and low carb diets, I use flours and ingredients that are full of healthy fat, fiber, and protein.
Here are more of my healthy gluten free recipes for you and yours to enjoy with my No Potato Salad!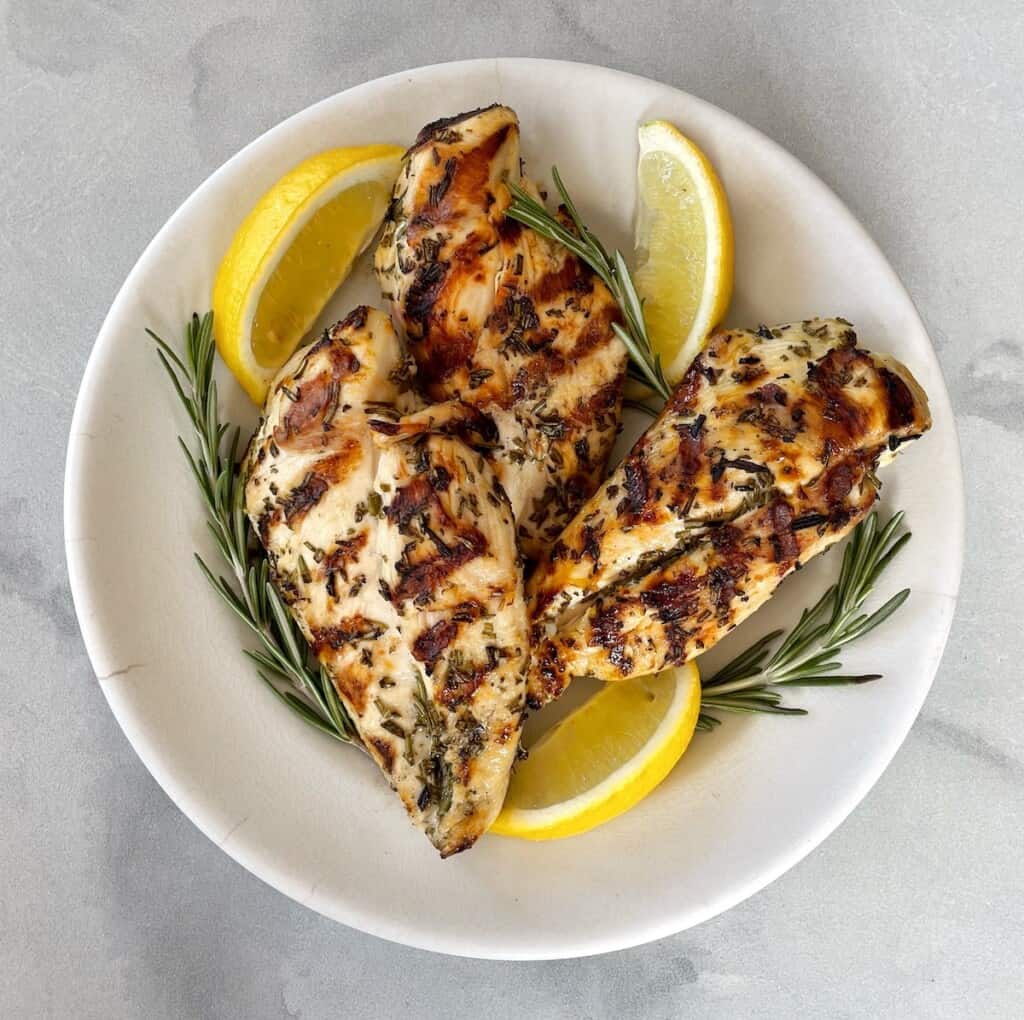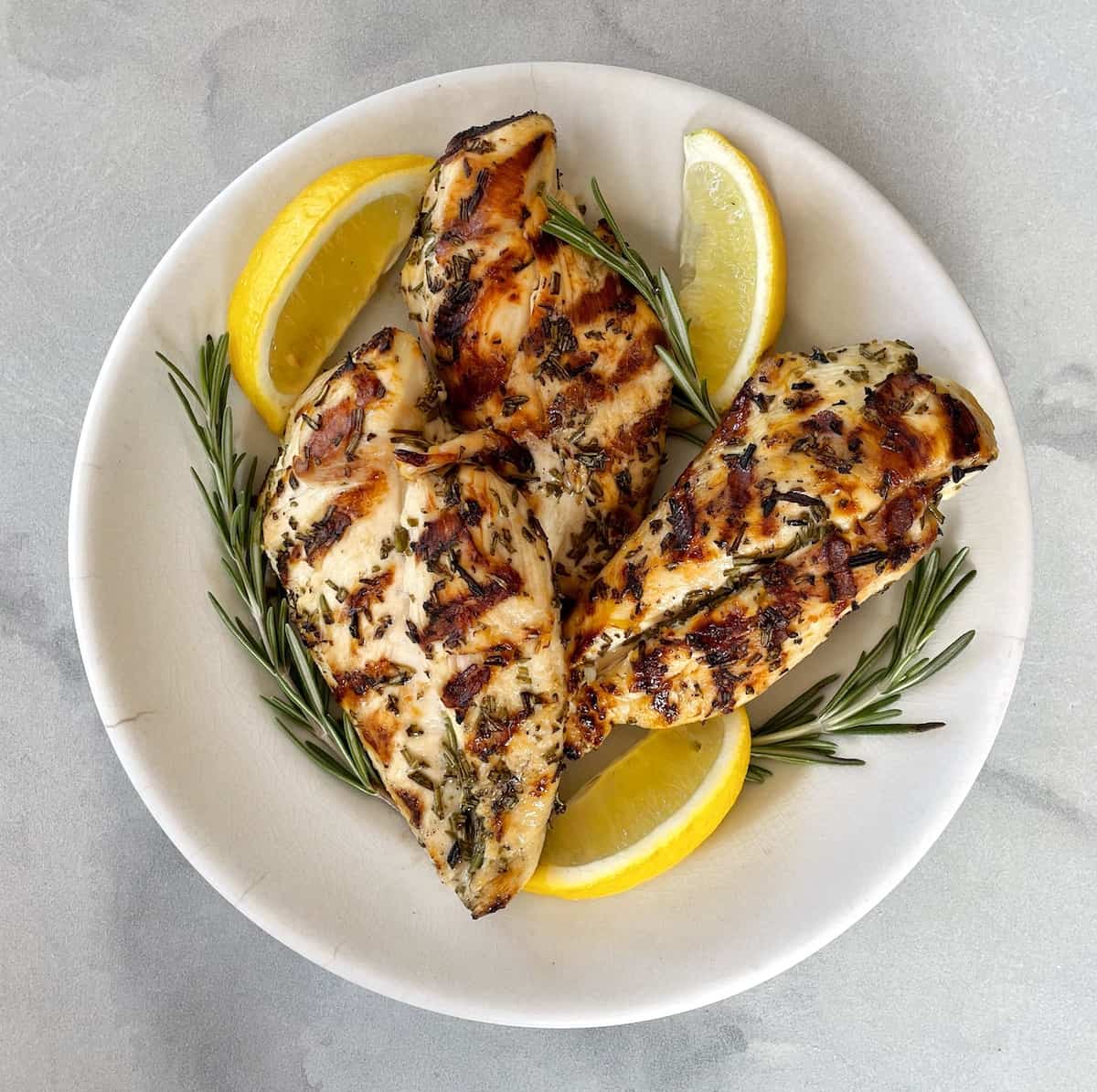 Recipe for Rosemary Chicken with Lemon
This fresh and flavorful marinade for chicken recipe has hints of garlic, fragrant rosemary, and zesty lemon.
A few minutes on the grill and you'll be serving savory Rosemary Lemon Chicken for dinner. After one bite, this recipe for grilled chicken breast will become part of your regular rotation.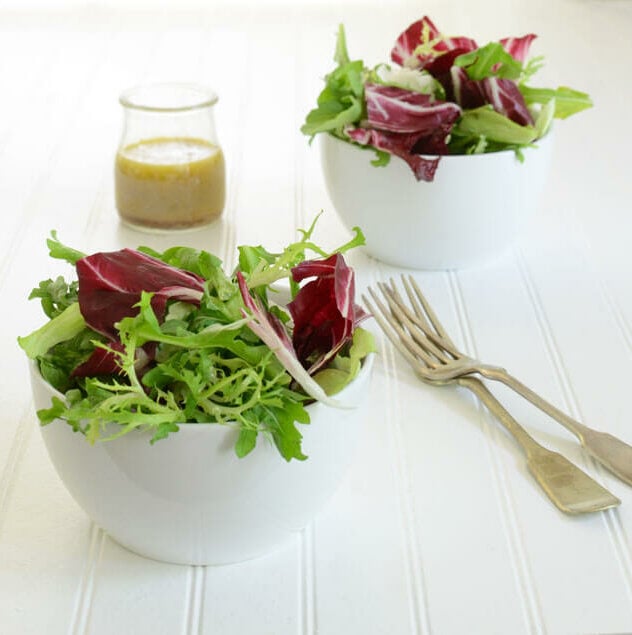 Fresh Friseé Salad
The best salads are those thrown together with whatever fresh leafy vegetables I have on hand from the garden or farmers' market, but this one is so good we make it again and again.
This colorful and nutrient rich salad with radicchio, friseé, butter lettuce, and arugula is also next level delicious because of my homemade salad dressing recipe.
Shaken together with ease, the dijon mustard and red wine vinegar are the tangy cherry (tomato) on top of this Fresh Friseé Salad.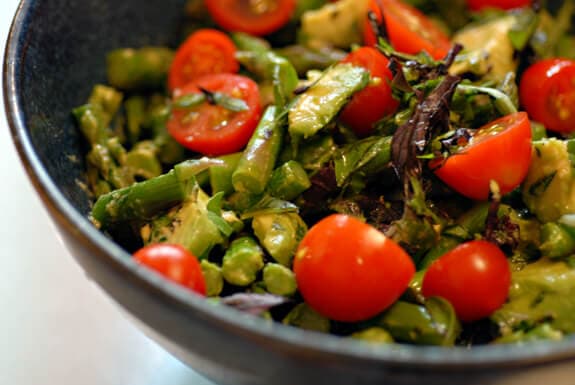 Recipe for Asparagus Salad with Tomatoes and Basil
When you're looking for an asparagus recipe, salad doesn't always come to mind. This keto side dish is full of fresh garden ingredients and can be prepared in under 15 minutes.
My Asparagus Salad with Tomatoes and Basil complements any entree, and for those of you with a nightshade allergy, it's every bit as delicious if you leave out the tomatoes.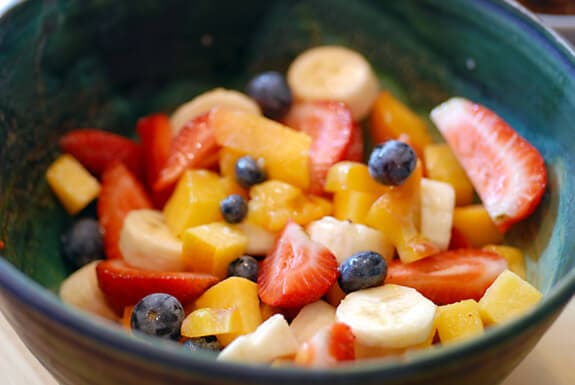 Recipes for Fruit Salad
When you have a fruit salad recipe that's so simple to pull together, the hardest part is deciding on the fruit medley to use.
I often prepare my Simple Fruit Salad with organic yogurt, adding a bit of vanilla. The combinations are endless and the result, deliciously healthy.
Recipe for Ice Cream Sandwich
My recipe for the best chocolate chip cookies along with vegan vanilla ice cream that's homemade is a match made in heaven!
My Ice Cream Sandwich recipe has been a family favorite since the boys were little.
Back in the day, I made assembling these healthy frozen treats an interactive activity for the boys and their friends, setting out a toppings bar with gluten free sprinkles, coconut flakes, chopped nuts, mini chocolate chips, and more to coat them.
This activity was a huge hit at our end of the season baseball parties and is one of my absolute favorite recipes for summer, but it's so incredible we make it all year round!
What will you dip your ice cream sandwich in?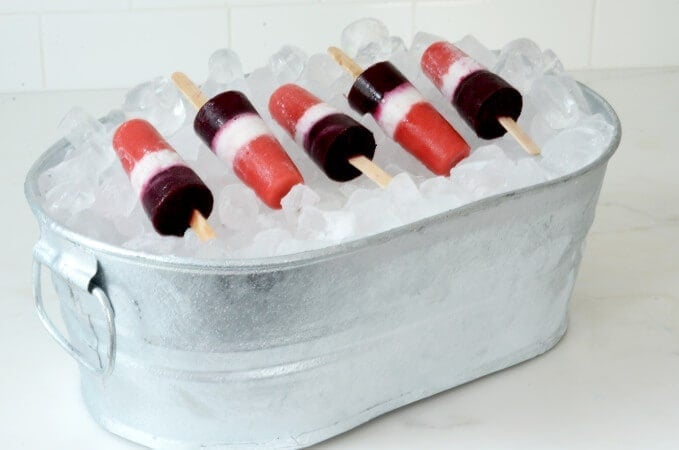 Firecracker Popsicles Red White and Blue
The best way to cool down on a hot day? A healthy homemade popsicle!
Simple and refreshing, my Firecracker Popsicles Red White and Blue are made with 4 all natural ingredients, –coconut milk, strawberries, blueberries, and honey.
For a low carb pop, swap out the honey for Swerve. Take note though, Swerve is a low carb keto sweetener that's not on the menu for me. To find out why to read What's the Best Sweetener for the Keto Diet.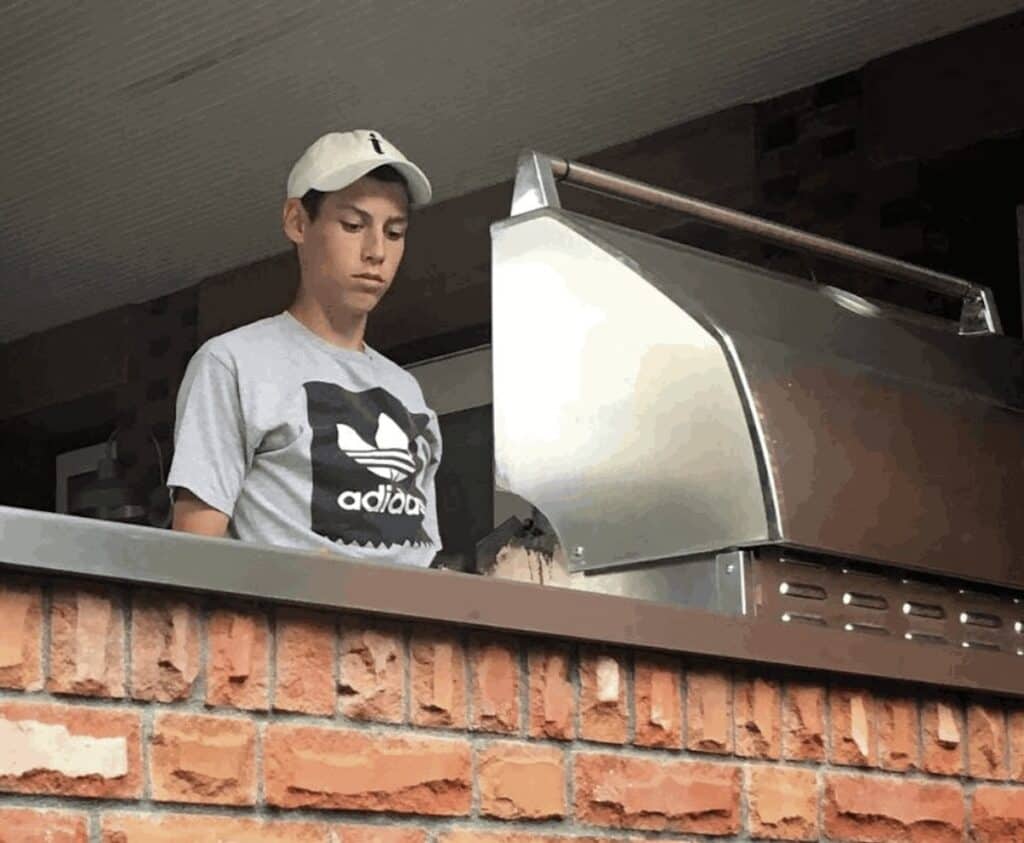 Recipes for BBQ
The season is upon us for outdoor gatherings and celebrations.
I hope one of these delicious and nutritious recipes I shared will be at your next BBQ, with healthy sides. Need more inspiration? Check out my Gluten Free BBQ menu!
This No Potato Salad recipe is an oldie but goodie from the archives. I first shared it in 2009.