Pick up the crab pots and launch the boat, you need these fresh Dungeness Crab Rolls in your life, and stat. Like a Lobster Roll, only better, if you are asking me. And since you're here on my food blog I guess you ARE asking me, aren't you.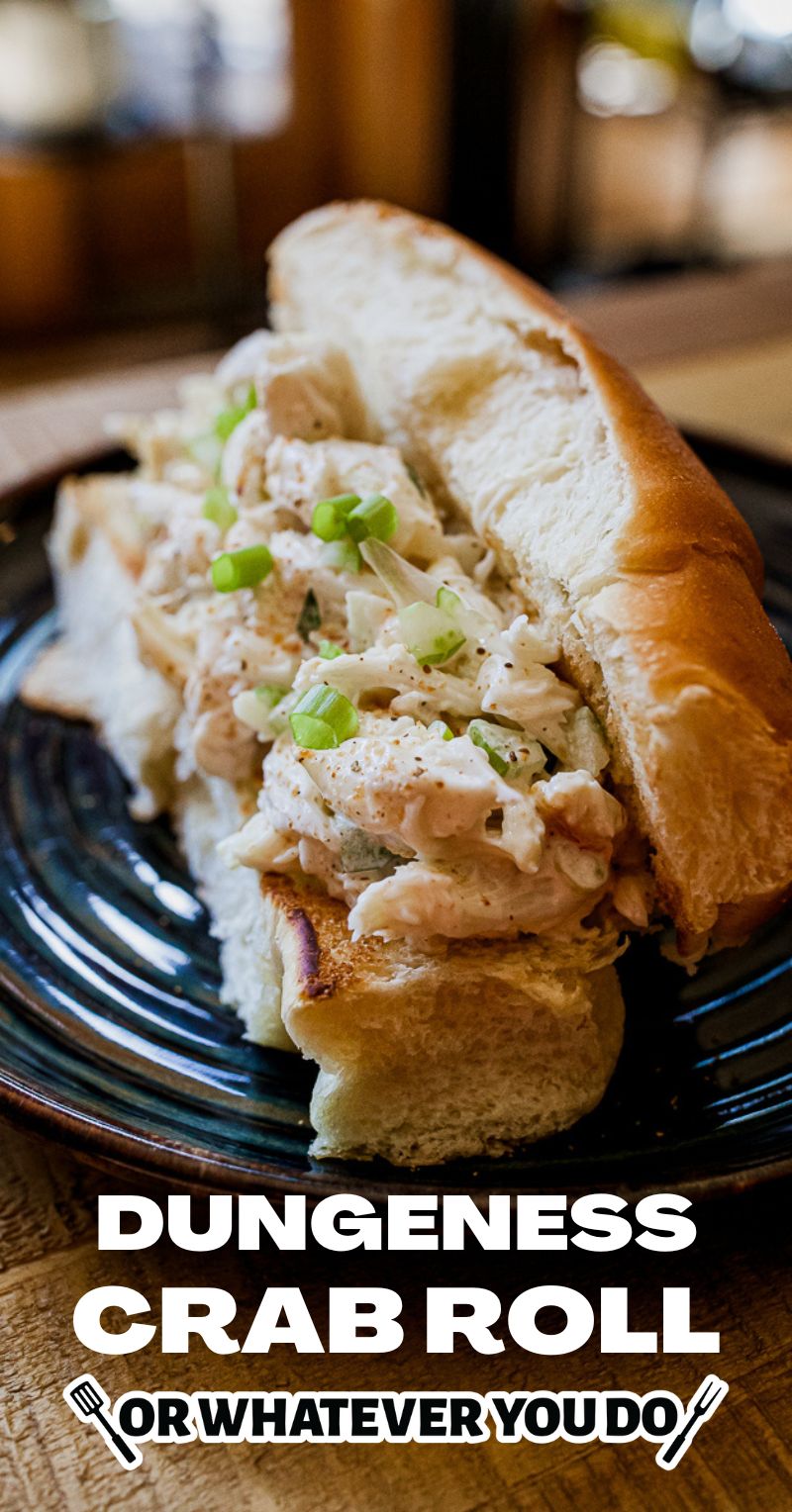 Dungeness Crab Roll Recipe
Back in the olden days, growing up in Minnesota, I was lucky to get my hands on a snow crab leg. Once I did though, I was hooked. Crab is delicious, and once I moved to the Pacific Northwest and got my hands on some fresh out-of-the-water crab, it was all over. I'm kind of obsessed.
No matter where you live, you can get your hands on frozen Dungeness these days thanks for some great overnight shipping options. If you can't get ahold of fresh Dungeness, any kind of crab will work in these fresh crab rolls, so long as it isn't the imitation krab you see at the deli counter. Stay away from that business. Far far away.
Don't skimp on the bun
Even the best crab needs a good solid bun to rest on. We love to use brioche buns for these. Want to get fancy? You can do homemade brioche buns like these ones from Preppy Kitchen!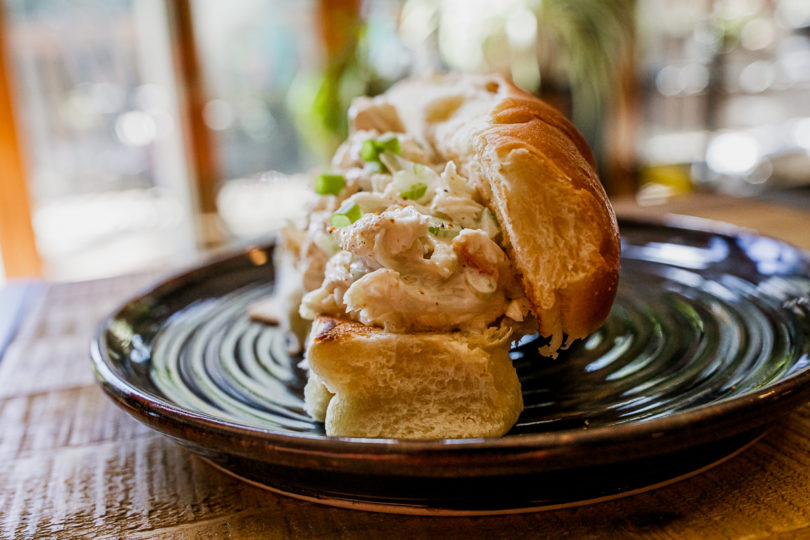 Dungeness Crab Rolls shopping list
Wondering if you have to hit the store? Here's the list of items you'll need to make this recipe. Please refer to the printable recipe card at the bottom of the post for specific amounts.
Dungeness crab
salt
celery stalk
lemon juice
kosher salt
black pepper
mayo
parsley
green onion
brioche rolls
butter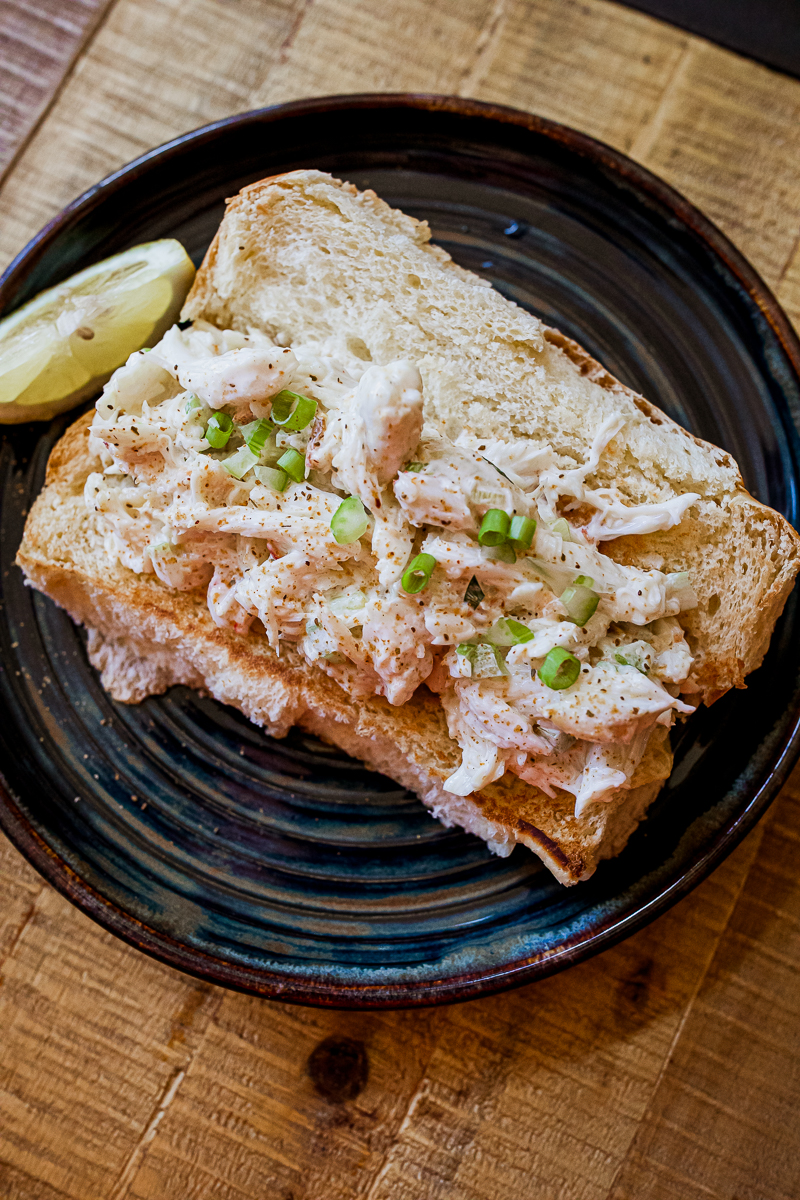 How to make fresh Dungeness Crab Rolls
This is just the overview so you can see what you're getting into here. You'll want to use the full recipe at the bottom of the page when you are cooking.
Mix
Combine all the sauce ingredients in a bowl. Gently mix in the shelled lump crab.
Chill
Put the mixture into the fridge and let chill for 30-60 minutes.
Toast
Slice and toast your brioche buns until they are golden brown.
Enjoy
Put heaps of chilled crab salad on your toasted rolls. Sprinkle with some Old Bay (if desired), and enjoy!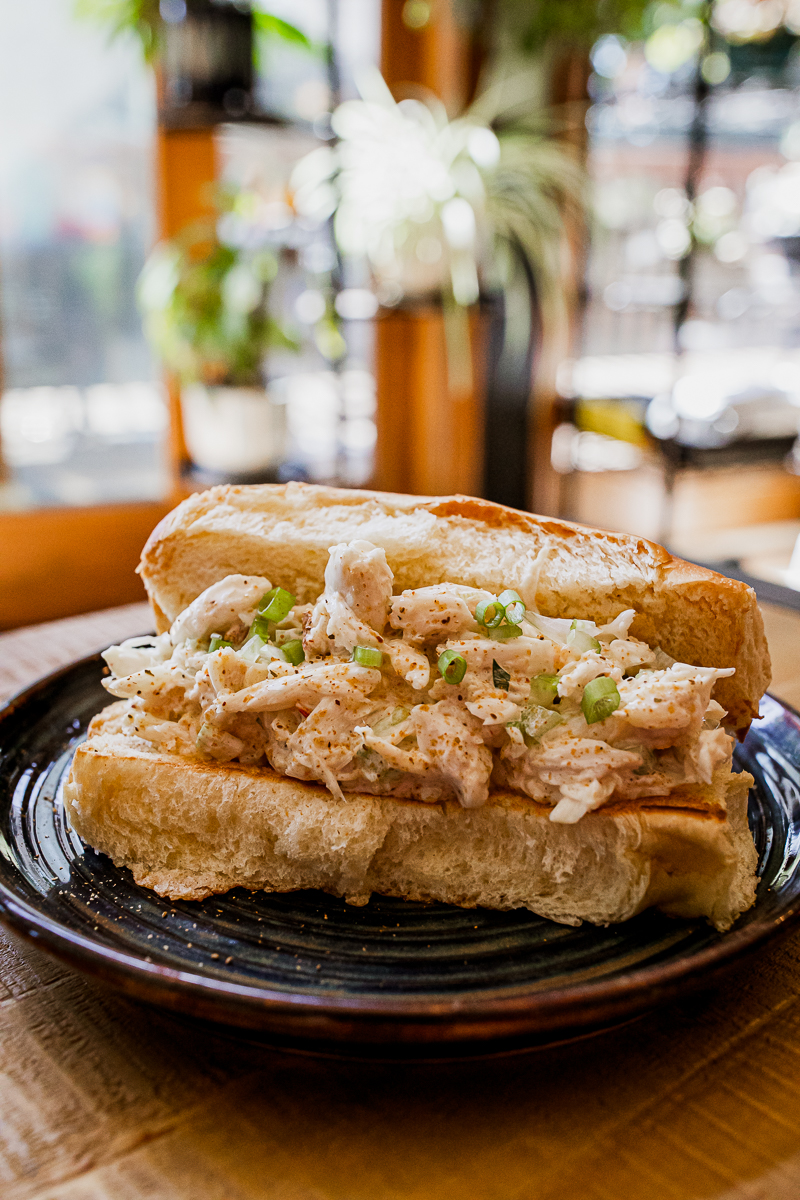 Dungeness Crab Roll FAQ
How do you store leftovers?
Fresh crab should only be kept for 2-3 days after cooking and shelling. Eat it ASAP after it is thawed.
Are there any substitutions for Dungeness?
Yup! You can use whatever type of crab that you have available for your crab rolls. Since we live in the Pacific Northwest, Dungeness are fresh and plentiful, and also happen to be our favorite.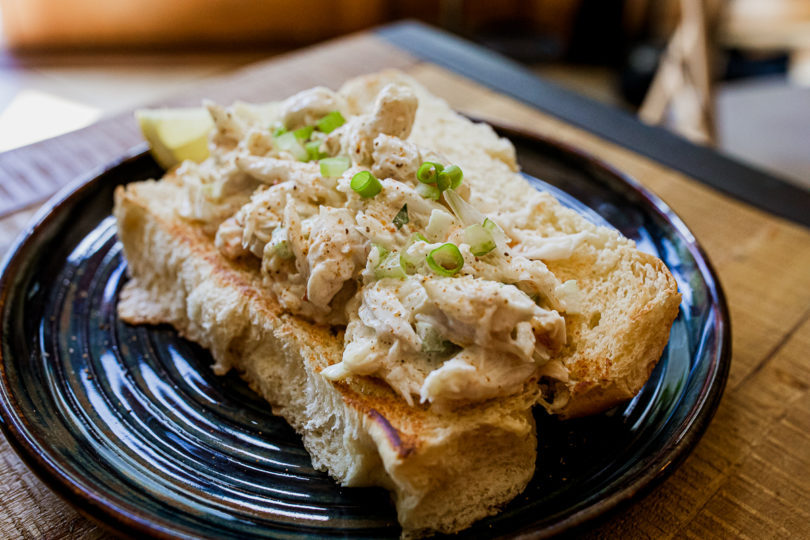 More delicious recipes using fresh Dungeness Crab
More recipes to love
Prep Time
15 minutes
Cook Time
10 minutes
Total Time
25 minutes
Ingredients
4 cups Dungeness Crab meat
1/2 teaspoon salt
1/4 teaspoon pepper
1 inner celery stalk, finely chopped
2 tablespoons fresh lemon juice
1 teaspoon kosher salt
1/2 teaspoon ground black pepper
1/4 cup mayo
2 tablespoons chopped parsley
1 tablespoon chopped green onion
4 brioche rolls
butter for spreading (optional)
Old Bay (optional)
Instructions
In a small bowl, combine the celery, lemon juice, salt, black pepper, mayo, parsley, and green onion. Stir and let sit for 5-10 minutes.
Gently mix the crab meat and the sauce together. Let it chill together in the fridge for about 20-30 minutes. (You can skip if you are impatient. It'll still be amazing.)
Butter your buns and toast them in the oven until they are golden brown.
Load on the crab salad mixture, and serve immediately.
Recommended Products
As an Amazon Associate and member of other affiliate programs, I earn from qualifying purchases.
Nutrition Information:
Yield:
4
Serving Size:
1
Amount Per Serving:
Calories: 722Total Fat: 33gSaturated Fat: 13gTrans Fat: 1gUnsaturated Fat: 17gCholesterol: 310mgSodium: 1901mgCarbohydrates: 38gFiber: 2gSugar: 6gProtein: 66g
Nutrition data provided here is only an estimate.